Two more tributes from two of our brother bishops.
One from Card. Napier OFM and the other one from Bishop Kevin Dowling as chairperson of the Solidarity Peace Trust
Nelson Mandela – The Icon who challenges to high things
To almost everyone who hears the name Nelson Mandela (or even more fondly Madiba) the first thought is that he is the icon of what is good and true in man today. He earned his status by the manner in which he engaged in the long and dangerous struggle to gain freedom and self-determination for all the oppressed people in South Africa.
For his engagement in the struggle for justice for all, he already gained the respect and admiration of freedom lovers and justice seekers way beyond the borders of his homeland. But for me and many that I speak for, what consolidated his stature and gave him status as a world leader to be imitated and emulated, is the way he conducted himself just before and immediately after his release from Pollsmoor Prison, Cape Town.
For the sake of his country, and his fellow citizens, black and white, he broke rank with the many in the Liberation Movement when taking courage into his own hands he initiated negotiations with the hated apartheid regime. It says a lot for his powers of persuasion that he was able to achieve a breakthrough during the very time that one of the toughest hardliners, President PW Botha was in power.
Madiba's efforts were no doubt aided and abetted by dissatisfaction within the National Party with PW's despotic leadership style. That dissatisfaction led to his ousting by FW de Klerk who took over to lead South Africa into meaningful negotiations and an eventual democratic dispensation.
The calibre of character of Madiba, as also that of his chief protagonist in the negotiations, FW de Klerk, was undoubtedly inspired and enhanced by the massive moral and spiritual support of the hundreds of thousands of South Africans, Black and White, who took the struggle to a higher level — the spiritual — by the prayers and sacrifices they made personally for a peaceful settlement.
In a real sense, therefore, Mandela's iconic status was founded and built on the shoulders of ordinary South Africans who transferred to him their deepest hopes and aspirations for peace, dignity, respect and freedom. It says much for Madiba that unlike so many of his peers, before him, around him at the time, and especially after him, he did not let the greatness thrust upon him by his people, go to his head. Rather he remained right to the end a servant to the project to "Set my people free."
Achieving freedom for his people through really tough and at times brutal negotiations (I'm thinking here the National Peace Accord, the several deadlocks over amnesty, the Afrikaner Weerstands Beweging's (AWB) assault on the CODESA Talks venue) was one thing, it was quite another to bring together the followers of the various opposing factions in the South African political field.
It was even more of a challenge to bring into existence an environment in which black and white could seek and find each other. His inspired use of symbolic actions — "High Tea" with the wives of former apartheid Prime Ministers and Presidents, giving 110% support to the Springboks in the Rugby World Cup — achieved more than volumes of written statements, charters or painstakingly worked out agreements.
Yes, South Africa owes Madiba a huge debt of gratitude for his selfless service to his people (black and white). But in turn he is indebted to those selfsame people for according him icon status by supporting his every effort to make South Africans — black and white — a special people. For only a special people could have pulled off with God's grace and blessings the miracle of 1994, which gave the stamp of approval to Madiba as the Icon and Symbol of the Nation!
(published on The Southern Cross)
Nelson Mandela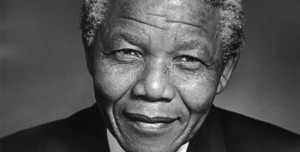 The Solidarity Peace Trust is united with all those in South Africa and throughout the world who are reflecting on what the passing on of our beloved Tata, Nelson Mandela, means for all of us. The reaction of ordinary South Africans has revealed a mix of emotions – on the one hand deep sadness at the loss of our father and concern about what his loss will mean for our future, and on the other hand a celebration mixed with profound pride about how his person and life has touched each of us in a very special way.
Solidarity Peace Trust has always taken great inspiration from the visionary leadership of an extraordinary, yet humble human being – someone to whom everyone, from the smallest child to the most powerful leaders of the world, could relate in what is most basic to our shared humanness. The fact that he touched so many people, even those in South Africa who feared his influence and bitterly opposed what he stood for, will forever remind us of what is truly important, viz. that we reach out and encounter each other with deep respect, and recognize that together we can create a future in which everyone can participate and the most vulnerable among us can feel safe and begin to dream of a better future.
Nelson Mandela taught us that no matter how great the obstacles and challenges, there is a resource within the human spirit which cannot be conquered. He revealed that to proceed on the basis of fear for the other cannot be countenanced because, fundamentally, this is a denial of what is most precious in all of us – the capacity to translate profound human values into transforming everything which diminishes the dignity of the human being whoever they may be.
His life, so much of it spent in suffering and aloneness in prison, his personhood which was replete with everything we know in our deepest heart is what makes us truly human, will forever place before us this invitation. If he, having suffered so much, could make human dreams and desires for peace, for respect for the other no matter who they are, for creating the conditions in which we can all dream that forgiveness, healing, reconciliation, and commitment to building bridges are indeed possible … then, what does this call us as individuals and as nations to commit ourselves to in the quest for a better world in which the least in our society will find a place in the sun together with all the others? The way we answer that question individually and as communities will determine whether the future will indeed bring hope, healing, transformation of poverty and all forms of degradation and injustice, or whether the future will continue to be a site of struggle without hope. We cannot afford the latter; indeed we cannot afford not to take the lesson to heart of the special life, witness, and inspiration of this great human being – a father to everyone in the world.
Bishop Kevin Dowling of Rustenberg, South Africa
Chairperson, Solidarity Peace Trust